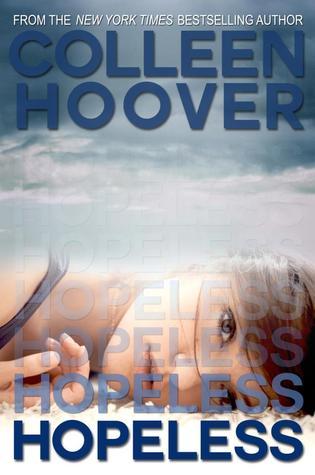 Book: Hopeless (Hopeless #1)
By: Colleen Hoover
Published: May 7th, 2013
Published by: Atria Books
My Thoughts: I gave in to the hype, and I was not let down.
Hopeless is about Sky, a very sheltered girl who lives at home with her mother and no technology. Finally, her senior year of high school she talks her mother into letting her go to public school instead of being home school. There, she meets Holder, and her entire life as she knows it is turned upside down.
From the very beginning, I thought Hopeless was going to go into one direction. I was waiting for everything to crash and burn around Sky, and I was not ready for the resolution that eventually came to pass. This book was beautiful and haunting and touched all my feelings. I am all of a sudden a complete fan of Colleen Hoover.
I got this book in the audiobook format, and from the moment I heard the narrator speak I loved her. She completely invoked the voice of Sky, and she wonderfully portrayed all the other voices. I now love her as a narrator just as much as I love Colleen as an author.
If you've been eyeing this book for a while because of all the Colleen Hoover hype, do yourself a favor and just give in to it already. It's really just that great. I give this book 5 stars.